You are here
Rwoho TC,Rukoni West Subcounty to get electricity
Wednesday, 19 August 2020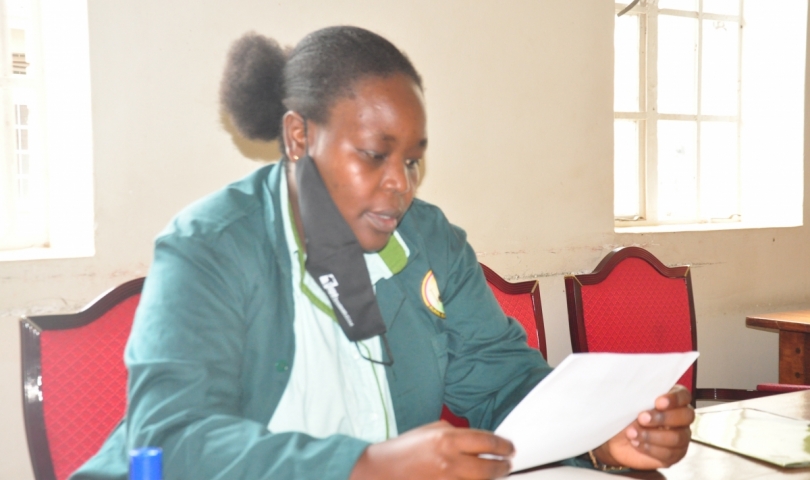 By Communication office
NDLG
Rwoho town council and Rukoni west sub county  in Ruhaama –Ntungamo district is set to receive electricity according to the rural electrification agency.
The meeting happens ahead of the implementation of the project to extend electricity to some areas in Ruhaama area.
The project being implemented by DATPO investments (U) Limited will handle the procurement of plant, design supply and installation of works for the construction of 11/33KV medium voltage power lines and associated LV networks for the ERT III Grid Extension projects under package D:Lot 1D line 16 –Rukoni (mil0 36)-Rwoho –Ngugo-Bugamba(29.8km)- and line 17 Bugangari –Rwenshama with tee-off to Mirama sub county (81.5 kilometers.
Gopa-international energy consultant Gmbh are the project consultants
Speaking at the meeting with the district leaders, Sheila Atukunda the outreach officer at Rural electrification agency revealed that the locals are being engaged to ensure that the project is a success.
Atukunda revealed that the project will be implemented in a space of 12 months.
Ntungamo resident district commissioner George Bakunda revealed that the locals have been for long been waiting for the extension of electricity saying that the project is timely will benefit the locals whose challenge has been absence of power to facilitate value addition.
Ntungamo district principal assistant secretary Fedelis Kiiza revealed that the communities will be engaged to ensure ownership and thorough implementation of the project.