You are here
Residents are asked to supplement government programs
Tuesday, 28 February 2023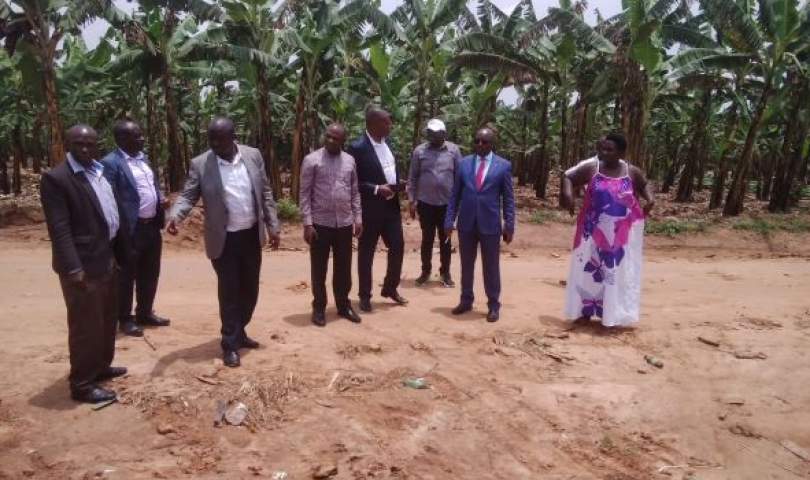 By Anthony Kushaba 
Locals in Ntungamo district have been urged to always supplement government programs in a bid to realize effective service delivery. 
This call was made yesterday  by the Ntungamo district roads committee chairperson, who also doubles as Kajara county member of parliament, Michael Timuzigu, during the district roads inspection exercise. 
Timuzigu, who was in company with Ruhaama Constituency Member of Parliament Henry Zinkuratire, Ruhaama County East legislator Benjamin Katangura, Ntungamo Chief Administrative Officer Mathius Ndifuna, Ntungamo District Chairperson Sam Muchunguzi,  among others,
Timuzigu revealed that while the government usually allocates resources to the construction of the roads in the area, the locals should always supplement the efforts to construct the roads and should also work on opening drainage channels and offshoots.
The roads visited include Nshenyi-Mirama Hills, Omungyenyi-Ruyonza, and Rukanda-Bujuzya, among others.
Ntungamo's chief administrative officer, Mathias Ndifuna, revealed that the district has a large road network and that construction is often interrupted by heavy rains.