You are here
Ray of Hope as Construction of Kyamwasha and Karuruma Health Centers nears Completion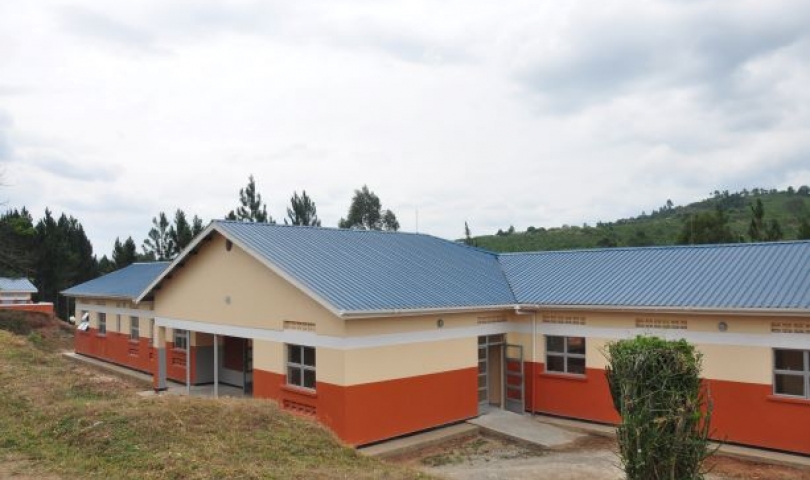 By Communications Office
Ntungamo -DLG
The is a ray of hope for the residents of Nyabihoko and Rukoni West sub counties in Ntungamo district as the construction at health units recently upgraded to health center III'S nears completion.
 The roofing, painting, wiring, shuttering is now complete with toilet facilities.
 The projects being implemented by Kwed construction company limited cost 500 million shillings each.
Each of the structures   hosts a maternity wing, female ward, Male ward, postnatal ward a delivery room, a toilet facility with bathrooms among others. 
During the site visits to the facilities, Ntungamo resident district commissioner George Bakunda revealed that they were impressed with the works and had also shared with the contractor to address a few defects so that the structures are ready for use.
Bakunda also commended members of the project beneficiary communities for owning and monitoring the project which he says is very vital for the success and having in place quality work and ensuring value for money in return.
Ntungamo district local council five chairperson Denis Singahache commended the government for supporting the elevation of the health centers with structures saying this will lead to effective service delivery.
Ntungamo chief administrative officer Hanny Turyahebwa revealed that the district is working towards posting more staff to the facilities after their elevation to health center III'S to take services closer to the population.
  Ntungamo district acting principal health inspector Japeth Nyete revealed that the works so far on the ground are of good quality and hopes that the structures will be handed over in one month.
Edison Kwarikunda the executive Director for Kwed Construction company limited revealed that the works are on course and commended the district leadership for always coming in to guide him and his team.