You are here
Ntungamo youth urged to embrace modern diary management
Tuesday, 28 February 2023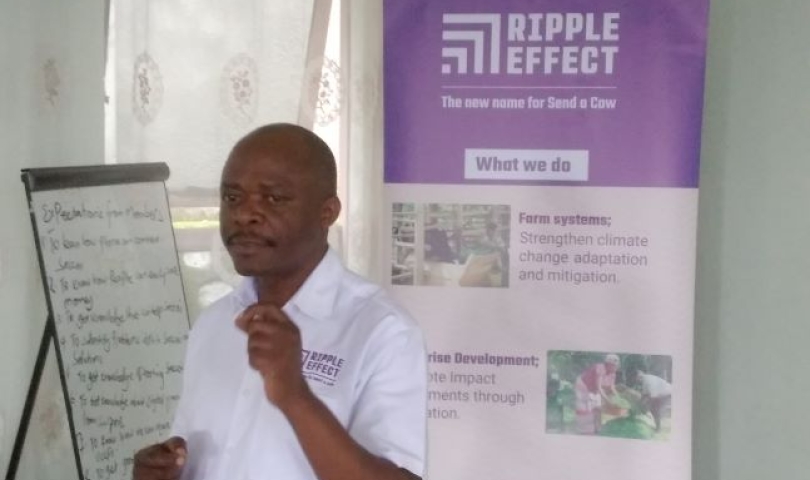 By Anthony Kushaba 
The youth in Ntungamo have been urged to embrace modern diary management in a bid to fight poverty and unemployment. 
This call was made today afternoon by the RIPPLE effect, formerly known as send a cow program funding and communications manager Alex Bagora while speaking at a stakeholder meeting held at the Ntungamo Resort hotel.
Bagora revealed that the organization will be working with the youth in the district under the Youth Inclusive Diary Market System (YIDAMS), where they will be trained in modern diary management.
The project is implemented by a consortium comprised of Ripple Effect (Prime), Agri-net, and Ibanda University and will target 4,545 participants in Ntungamo, with 70% females and 30% males. The entire project will reach out to 63400 people in 9 districts in south-western Uganda.
The youth will be trained in technical and entrepreneurial skills to enable them to exploit their business potential. 
Trainings in milk handling, pasture production, animal health, border conservation, organic fertilizer making, and hygiene will be part of the project. 
Patrick Egesa, the YIDAMS project coordinator, revealed that youth will also be helped to start businesses and ensure competitive marketing for dairy products.
Ntungamo district production officer Albert Mugabe revealed that the project is timely since it will supplement the efforts of the district.
He urged the people of Ntungamo to accord the project the necessary support if the objectives are to be realized.