You are here
Ntungamo residents are urged to embrace the titling of their land.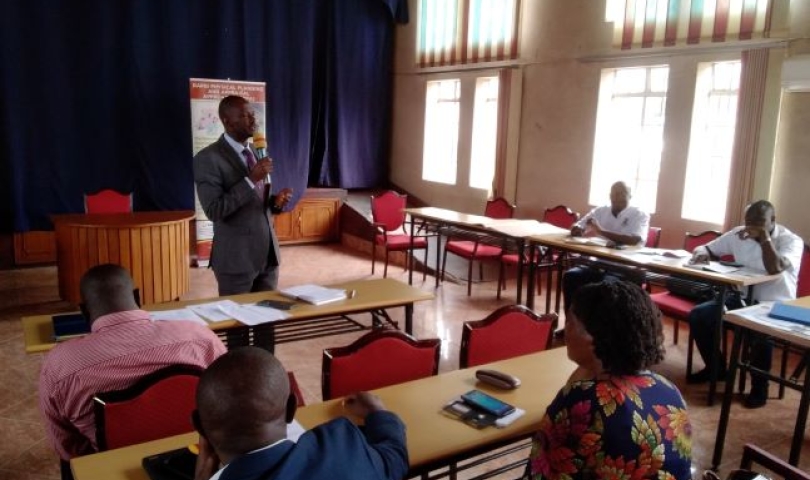 By Anthony Kushaba
Residents in Ntungamo district have been urged to embrace securing land titles in a bid to ensure that they add value to land as well as reduce the challenges of land grabbing.
The call was  today afternoon made by the vice chairperson of Ntungamo district, Asuman Kigongo, while speaking at the systematic land adjudication and certification workshop held in the district council hall.
Kigongo revealed that most of the challenges and court cases in the district arise from land wrangles and that once they are done away with, this will spur development and minimize conflicts.
Speaking at the same workshop, the acting deputy chief administrative officer, Fedelis Kiiza, called on the district leaders and the technocrats to support the locals in securing land titles.
The meeting organized by the ministry of lands, housing, and urban development targets members of the district physical planning committee, area land committees for subcounties, subcounty chiefs, and community development officers.
The project will focus on preparing physical development frameworks through the process of rapid physical planning appraisals under the direction of the directorate of physical planning and urban development.