You are here
Locals urged to embrace the COVID-19 booster vaccination.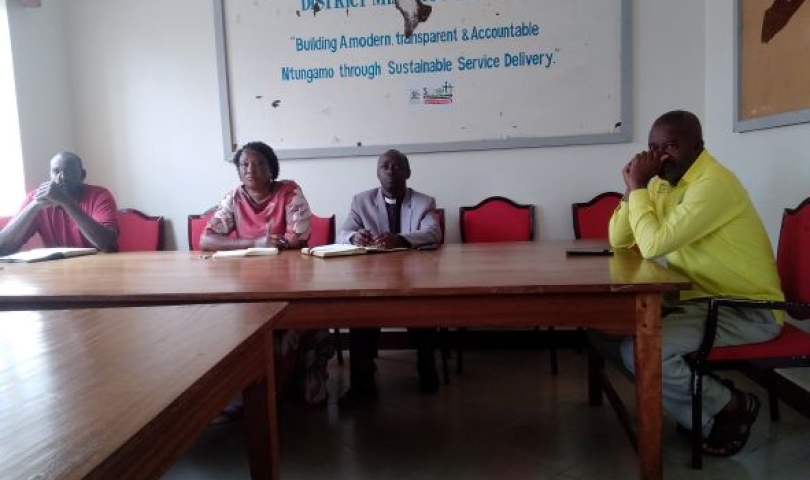 By Anthony Kushaba
Locals in the Ntungamo district have been to embrace COVID-19 booster vaccination in a bid to avoid the re-occurrence of the COVID-19 pandemic.
This call was this afternoon made Nesterio Twesigye the district health educator in Ntungamo while speaking at the district risk communication meeting held at the Ntungamo district boardroom.
He revealed that the district has disbursed VACCINES to all the health facilities and urged the locals to ensure that they do not miss out on the vaccination.
He says that the booster dozes give extra immunity to the people against COVID-19.
According to Asiimwe Moses the officer in charge of laboratory and surveillance services, the district last recorded a COVID-19-positive case way back on 9th July 2022.
He added that since the outbreak, the district recorded 1724 positive cases of COVID-19 with a total of 41 people succumbing to the pandemic.
Essau Nsimire the district internal security officer urged the locals in the district to work closely with the health workers in a bid to improve service delivery.
Nsimire also urged the locals to champion the efforts to end noncommunicable diseases especially changing behavior especially by adopting better hygienic practices.
He also commended UNICEF for always supporting the district and the country as well in extending services to the locals.